Balcony ideas for self-providers
In the heart of the city - in the heart of the country
What used to be isolated green spots on balconies has grown into a movement: in cities people are digging, planting and harvesting in all kinds of places. The urban gardening trend brings back a slice of nature to the city yet is really easy to do. All you need is a small space for growing, a love of home-grown plants and a dash of creativity.

The versatile pots in the LECHUZA Stone Collection are the ideal partners for growing vegetables, herbs or snack fruit and their natural stone look makes them perfect for modern city balconies or roof terraces.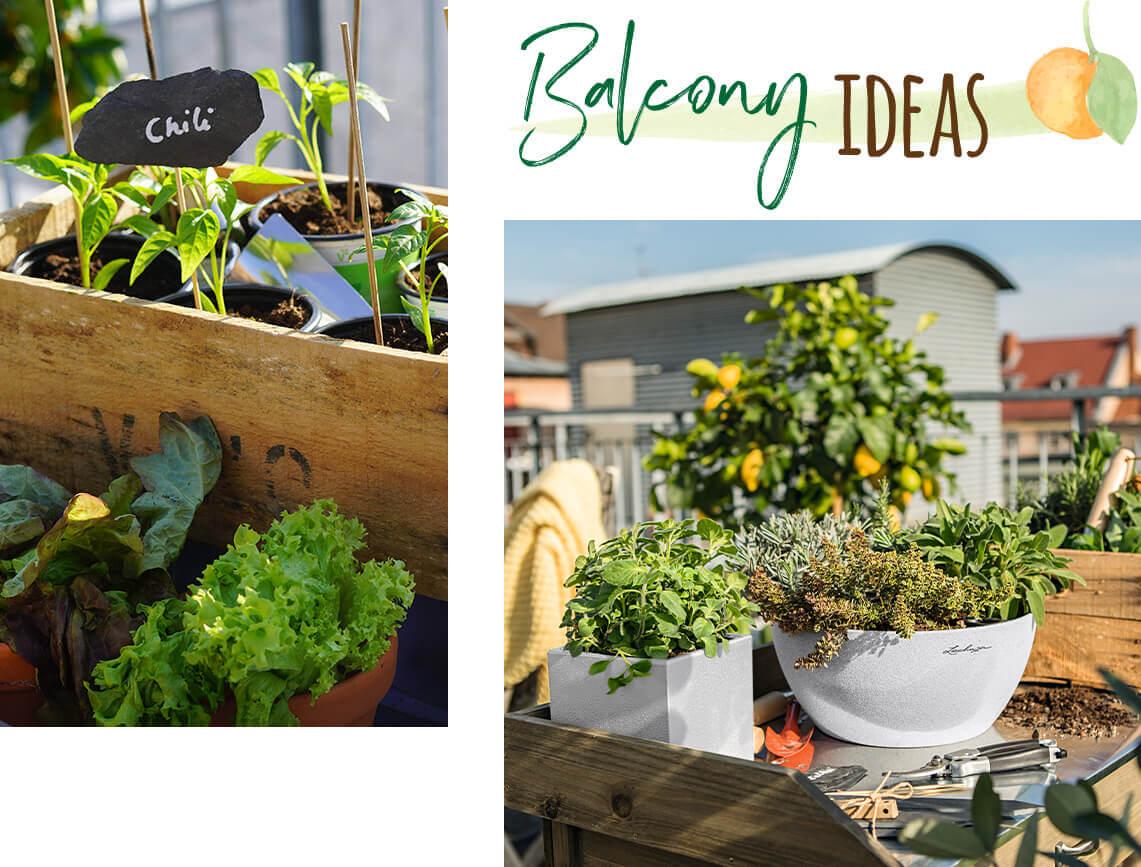 LECHUZA - the right pot for every plant
Herbs and vegetables in your balcony box
Just a few steps and your city balcony transforms into a green oasis. There's a matching plant pot for even the smallest space that not only impresses with looks but with the integrated watering system.
Salad and herbs as well as cocktail tomatoes or radishes feel right at home in the BALCONERA Stone balcony box. The LECHUZA balcony box holders ensure a stable hold and can be expanded with an extender if the bars are spaced far apart.
The general rule here is: The bigger the plant, the bigger the size of the roots and the more water and space it needs.
The harmoniously curved CUBETO planting bowl lets you create little herb gardens that not only fit on your balcony and terrace but also directly add spice to your table at your next barbeque party. And the practical all-rounder CANTO Stone works as a large cube and a pillar to give enough space to all plants with a large root ball.

Your crop plants are fed the same way nature does it and the pot's removable base screw protects against water build-up in heavy rain.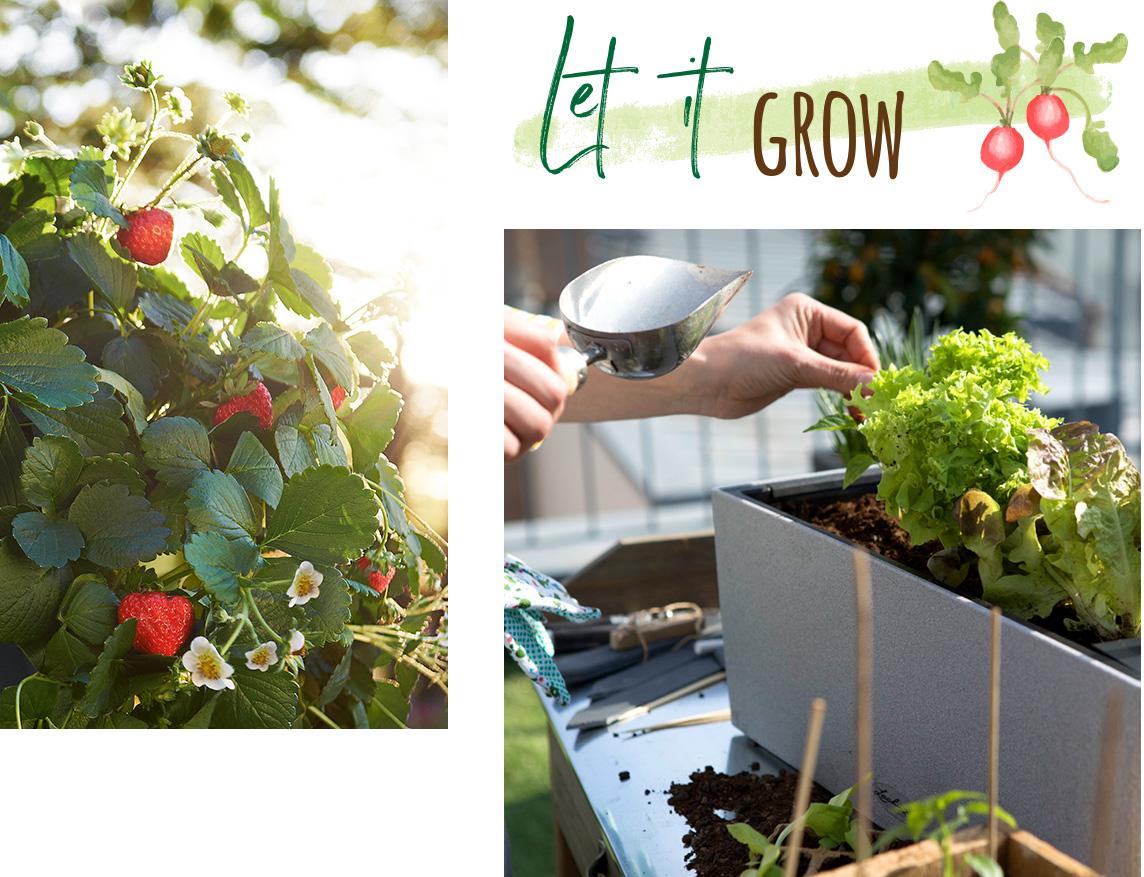 What grows on a balcony or terrace?
Delicacies from the hobby garden
Naturally, the most important question when you plant your city garden is what you should even plant. Plucking lettuce or rocket are also perfect for beginners and last a whole summer: if you only harvest the outer leaves, the plant happily keeps growing and continues supplying you with vitamins. Popular mini berry vines or little citrus trees transform anywhere into a relaxed green space in these striking natural stone pots. Even vegetables like tomatoes, cucumbers, peppers and zucchini are perfect for planting in tubs. Regularly adding commercially available fertilisers speeds up the growth process and means you'll have a rich harvest.
Gardening doesn't have to be complicated
Finish – Wait – Snack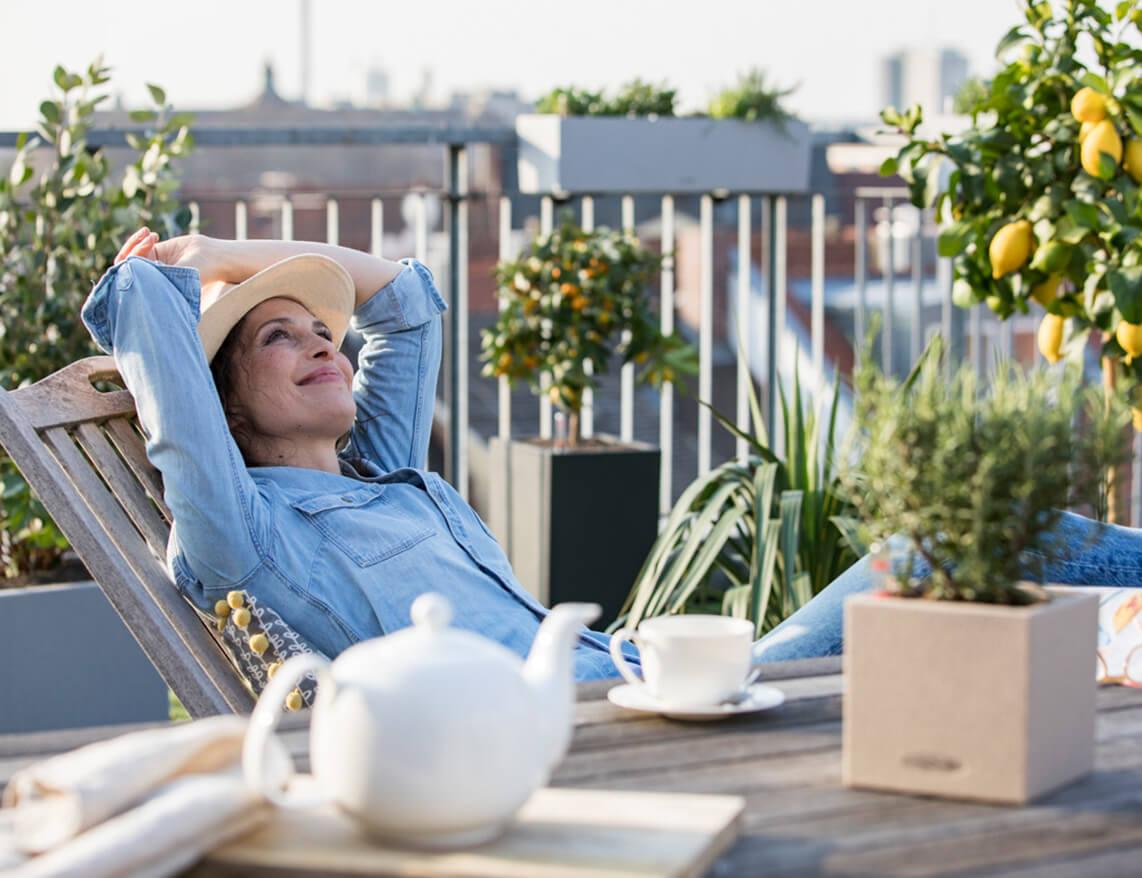 Gardening has nothing to do with suburban front gardens - it's totally on trend! Even with no experience, it takes barely any effort to turn your terrace or balcony into your very own snack garden that you can keep redesigning any way you want.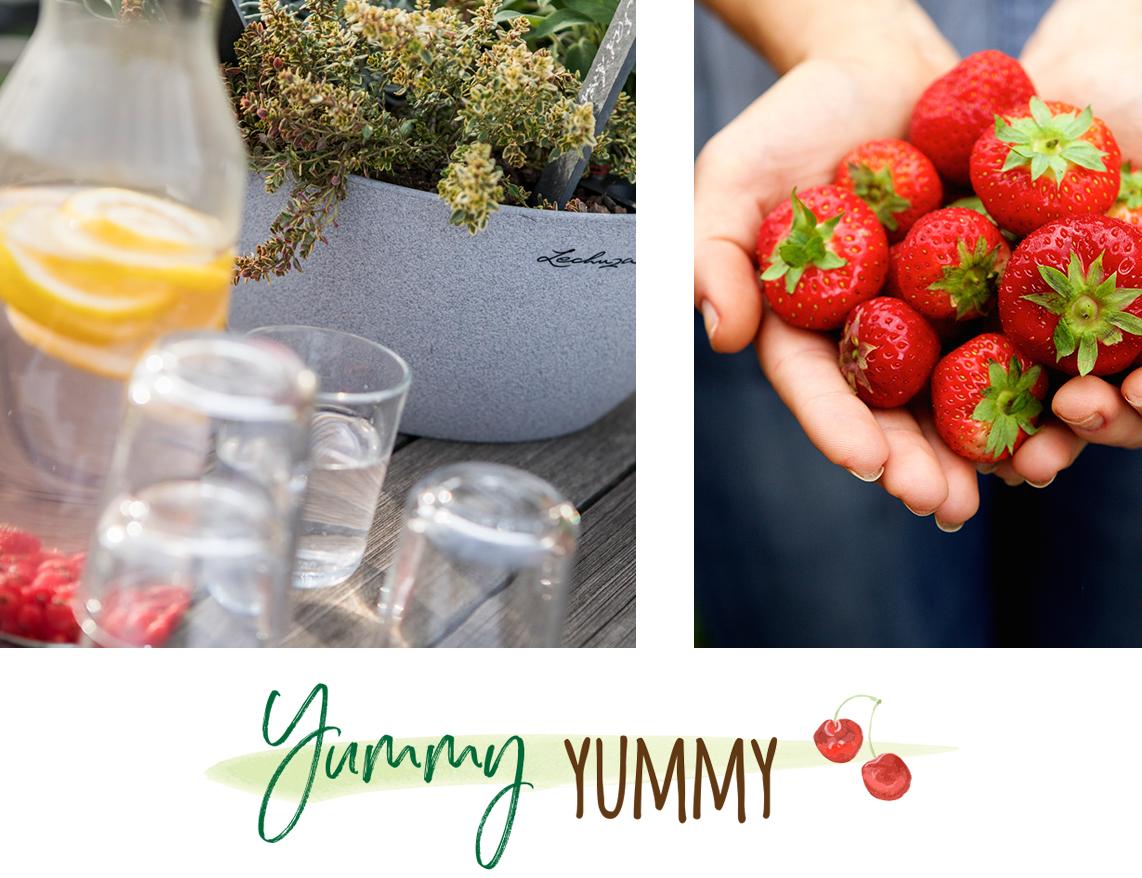 And the best thing: You can liven up water and lemonade with fresh raspberries and lemons, and sweet home-grown strawberries taste twice as delicious. Perfect for a beautiful summer afternoon!
The perfect balcony boxes and plant tubs for your home: