MINI-DELTINI scarlet red high-gloss
For small creative arrangements
Availability:
This item is currently not available.
plus shipping costs
Shipping and Handling
Up to $ 25.00 = $ 5.00
Up to $ 50.00 = $ 8.00
Up to $ 100.00 = $ 10.00
Up to $ 250.00 = $ 12.00
Over $ 250.00 = free shipping

Please note that due to the high data volume, the 3D viewer should be loaded with an existing WLAN connection. In the mobile view, the viewer allows you an augmented reality (AR) function. You can visualize a LECHUZA planter in your room.
With LECHUZA, professional plantscaping also includes tables and counters. All LECHUZA table planters are equipped with a planter liner and watering system to ensure better plant growth no matter how small the decor surface.
Product information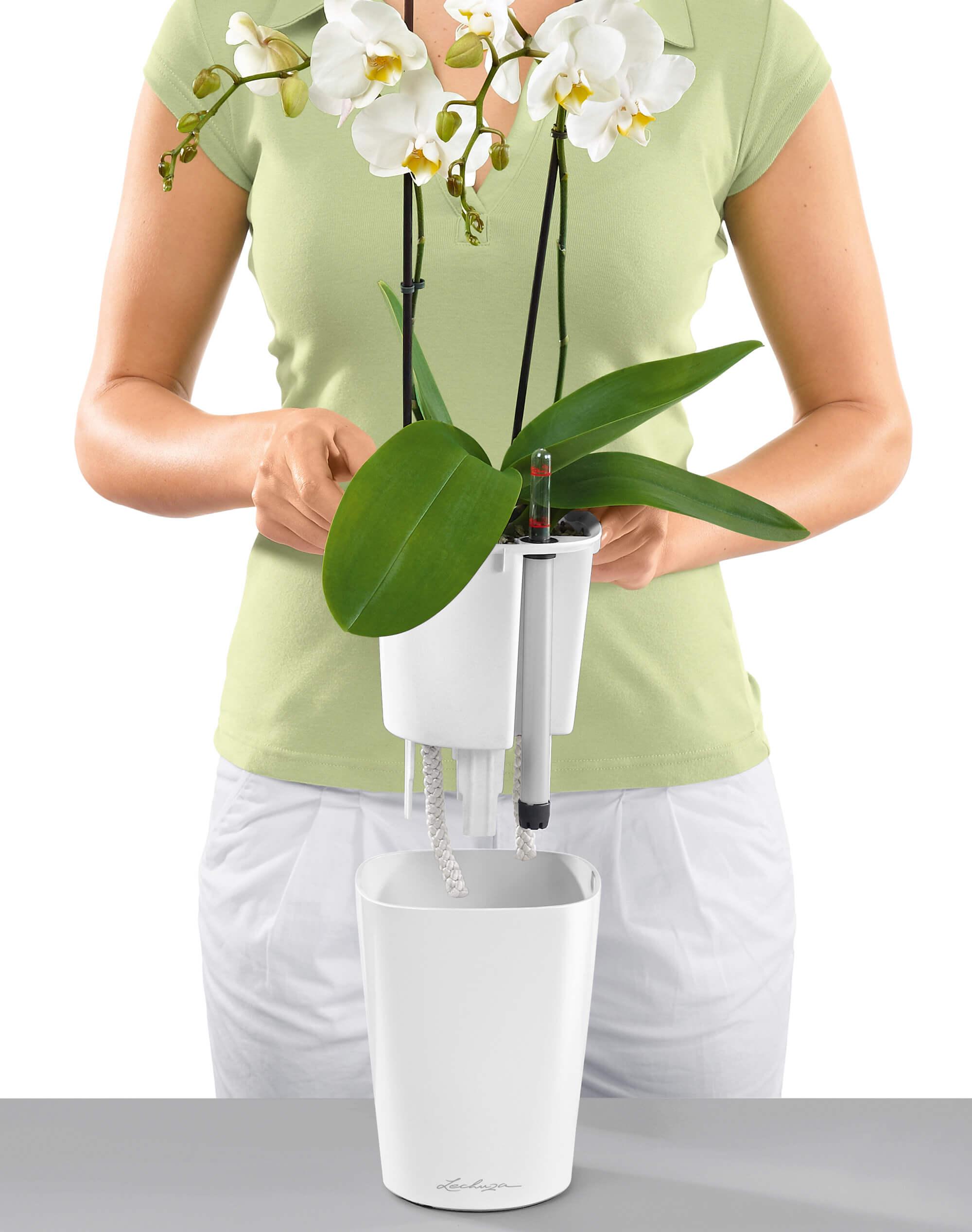 Planter liner
planter liner in the same colour as the planter
can be exchanged on the spot
change plants, repot them, trim the roots or rinse the leaves
an attractive gift that already comes "gift wrapped"
comes with sufficient LECHUZA PON plant substrate to begin planting right away
Dimensions & Capacity
| | | |
| --- | --- | --- |
| | MINI-DELTINI | DELTINI |
| Dimensions ~ (W x D x H) | 10 x 10 x 13 cm | 15 x 15 x 19 cm |
| Water reservoir | 0,2 l | 0,5 l |
| Plant volume | 0,4 l | 1,2 l |
| Planter liner, dimension ~ | 8,5 x 8,5 cm | 12,5 x 12,5 cm |
| Planting depth | 7,5 cm | 11,5 cm |
| Plant height max. | 20 cm | 30 cm |
MINI-DELTINI
| | |
| --- | --- |
| Dimensions ~ (W x D x H) | 10 x 10 x 13 cm |
| Water reservoir | 0,2 l |
| Plant volume | 0,4 l |
| Planter liner, dimension ~ | 8,5 x 8,5 cm |
| Planting depth | 7,5 cm |
| Plant height max. | 20 cm |
DELTINI
| | |
| --- | --- |
| Dimensions ~ (W x D x H) | 15 x 15 x 19 cm |
| Water reservoir | 0,5 l |
| Plant volume | 1,2 l |
| Planter liner, dimension ~ | 12,5 x 12,5 cm |
| Planting depth | 11,5 cm |
| Plant height max. | 30 cm |