CUBICO ALTO white high-gloss
Sophisticated and exclusive for refined tastes
Availability:
This item is currently not available.
free shipping
Shipping and Handling
Up to $ 25.00 = $ 5.00
Up to $ 50.00 = $ 8.00
Up to $ 100.00 = $ 10.00
Up to $ 250.00 = $ 12.00
Over $ 250.00 = free shipping

CUBICO combines elegance and attractiveness with the most convenient use and care. The wide range of sizes, colors, and accessories makes CUBICO perfect for any space, and with the CUBICO coaster, the planter is mobile even when planted.
Unique advantages:
Plant liner and sub-irrigation set included
Coasters available for CUBICO 30 and 40
Product information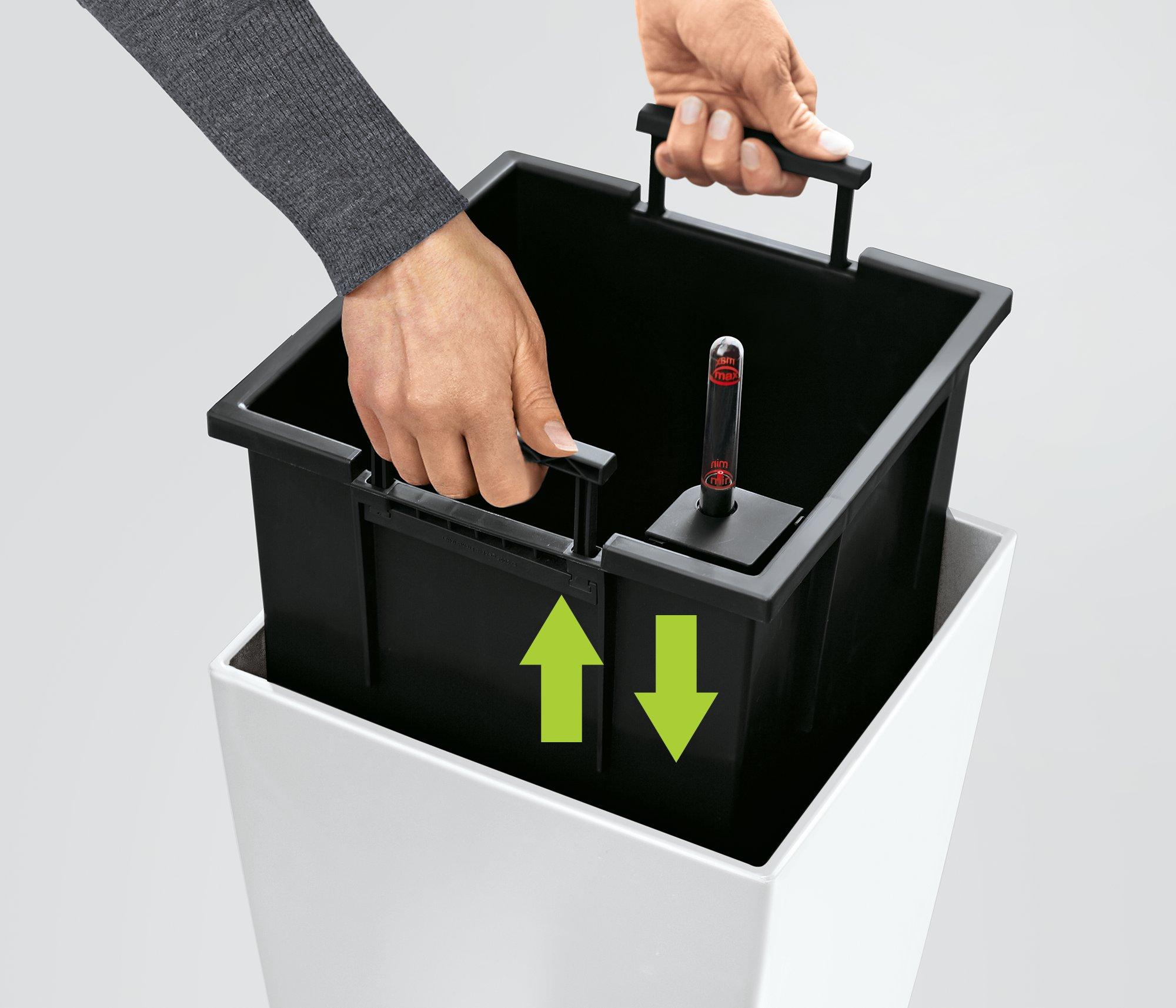 CUBICO planter liner
sturdy carrying handles (patented)
easy transport even for tall plantings
can be exchanged on the spot
easily moved for space-saving winter storage
The CUBICO 30 planter liner also fits in the TRIO 30, the CUBICO 40 and ALTO planter liner also fit in the CUBE 40 and TRIO 40.
Dimensions & Capacity
CUBICO ALTO
| | |
| --- | --- |
| Dimensions ~ (W x D x H) | 39,5 x 39,5 x 105 cm |
| Water reservoir | 7,5 l |
| Plant volume | 31 l |
| Planter liner, dimension ~ | 34,5 x 34,5 cm |
| Planting depth | 28 cm |
| Plant height max. | 100 cm |