CUBE 40 white high-gloss
Set trends
free shipping
Shipping and Handling
Up to $ 25.00 = $ 5.00
Up to $ 50.00 = $ 8.00
Up to $ 100.00 = $ 10.00
Up to $ 250.00 = $ 12.00
Over $ 250.00 = free shipping

Your large, tall plants feel right at home here. The trendy colors of CUBE harmonize perfectly with lush green, and make your selection easy.
Product information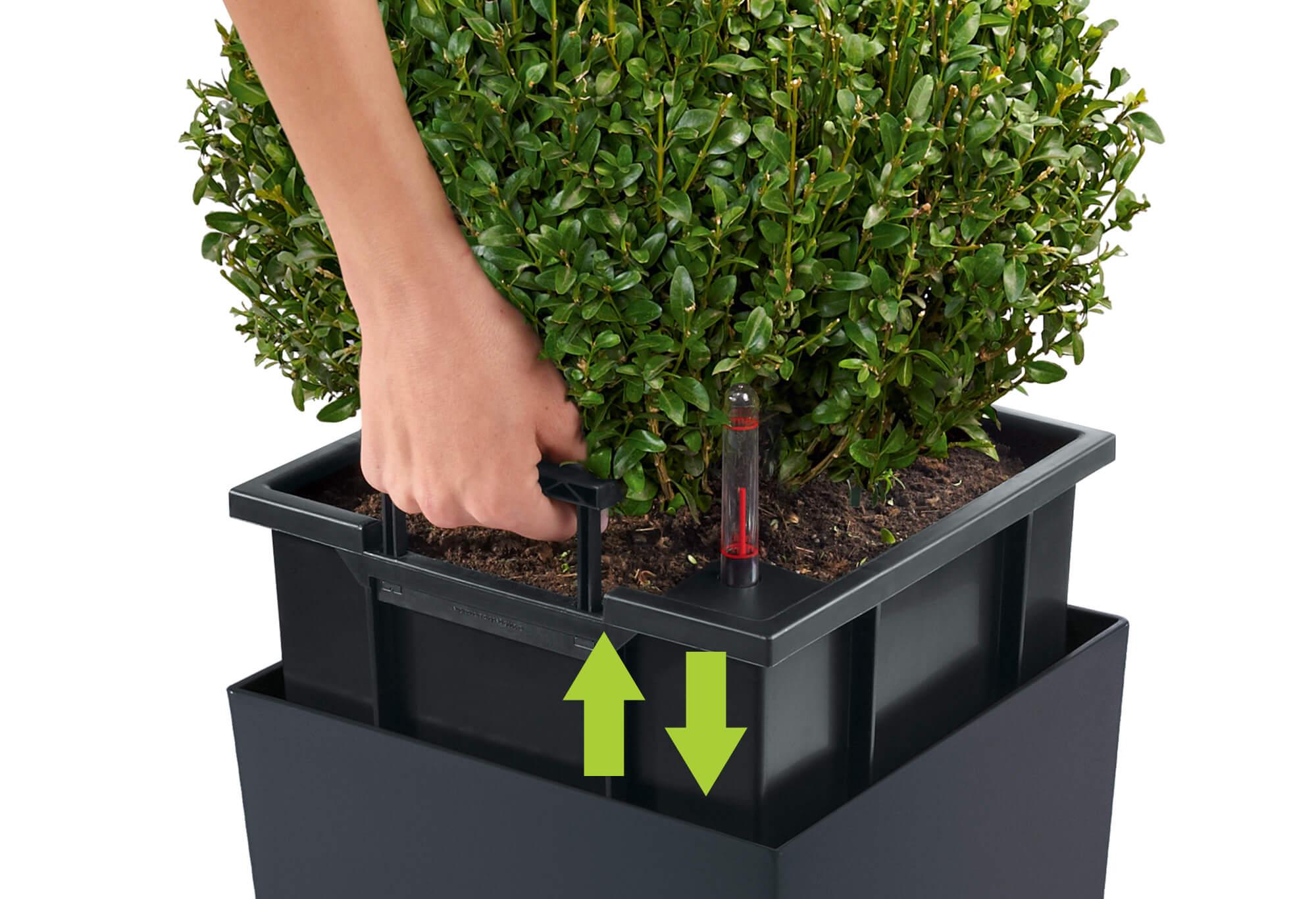 planter liner
sturdy carrying handles (patented)
easy transport even for tall plantings
can be exchanged on the spot
easily moved for space-saving winter storage
The CUBE 30 planter liner also fits in the CURSIVO 30.
The CUBE 40 planter liner also fits in the CUBICO 40, CUBICO Alto and TRIO 40.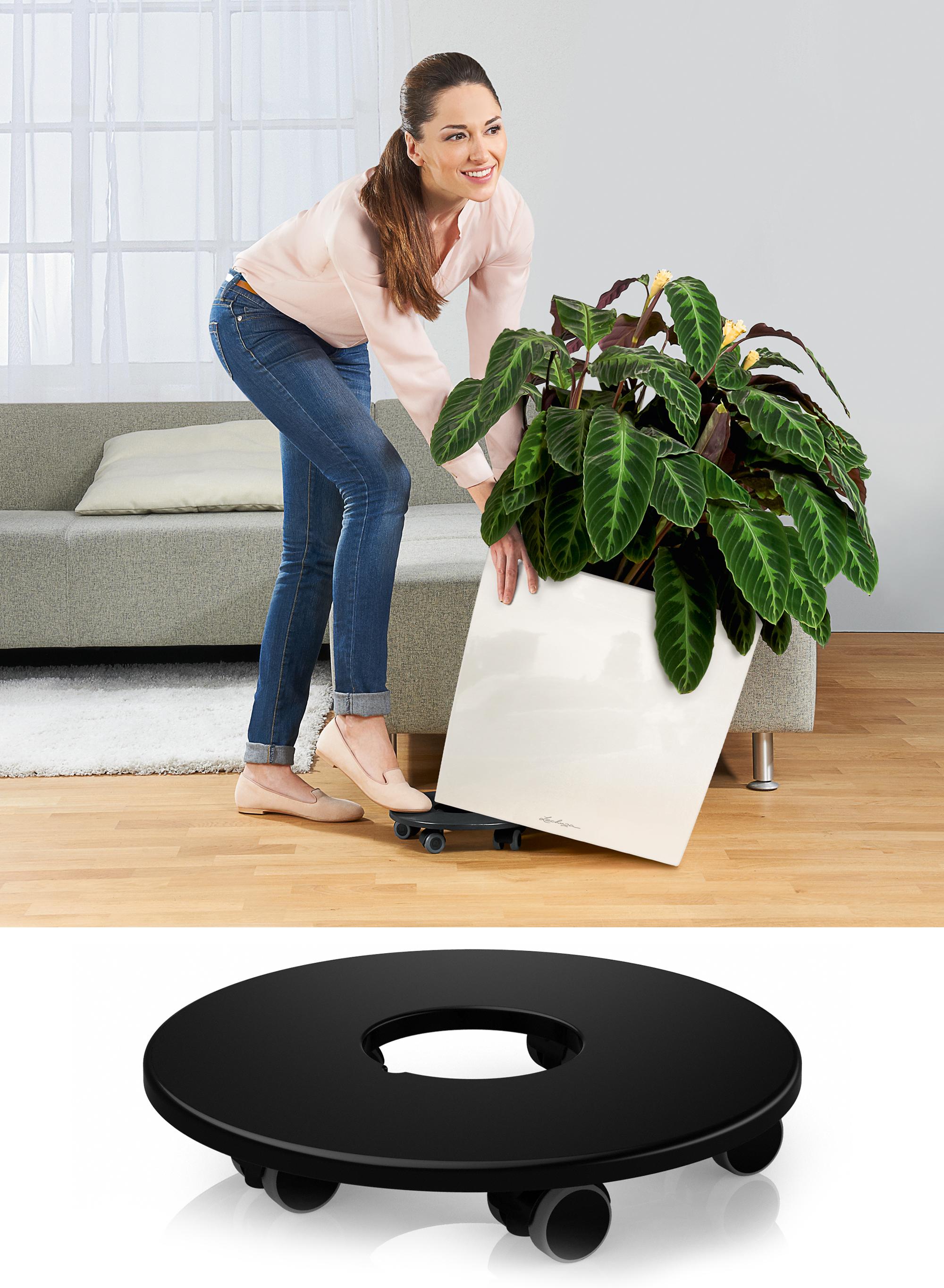 Available accessories: coaster
mobile in every direction
with four sturdy rollers
available for CUBE 40 and 50
Dimensions & Capacity
| | | | |
| --- | --- | --- | --- |
| | CUBE 30 | CUBE 40 | CUBE 50 |
| Dimensions ~ (W x D x H) | 29,5 x 29,5 x 30 cm | 39,0 x 39,0 x 40 cm | 49 x 49 x 49,5 cm |
| Water reservoir | 3 l | 7,5 l | 14 l |
| Plant volume | 12 l | 31 l | 61 l |
| Planter liner, dimension ~ | 25,5 x 25,5 cm | 34,5 x 34,5 cm | 44 x 44 cm |
| Planting depth | 20 cm | 28 cm | 32 cm |
| Plant height max. | 60 cm | 100 cm | 160 cm |
CUBE 40
| | |
| --- | --- |
| Dimensions ~ (W x D x H) | 39 x 39 x 40 cm |
| Water reservoir | 7,5 l |
| Plant volume | 31 l |
| Planter liner, dimension ~ | 34,5 x 34,5 cm |
| Planting depth | 28 cm |
| Plant height max. | 100 cm |
CUBE 50
| | |
| --- | --- |
| Dimensions ~ (W x D x H) | 49 x 49 x 49,5 cm |
| Water reservoir | 14 l |
| Plant volume | 61 l |
| Planter liner, dimension ~ | 44 x 44 cm |
| Planting depth | 32 cm |
| Plant height max. | 160 cm |
CUBE 30
| | |
| --- | --- |
| Dimensions ~ (W x D x H) | 29,5 x 29,5 x 30 cm |
| Water reservoir | 3 l |
| Plant volume | 12 l |
| Planter liner, dimension ~ | 25,5 x 25,5 cm |
| Planting depth | 20 cm |
| Plant height max. | 60 cm |