Keep your herbs fresh longer
Cook with more fresh herbs
Whether a green smoothie, delectable pesto or homemade spread: Fresh herbs make every foodie's heart beat faster in any kitchen. Even simple dishes are a delight for the taste buds with basil, thyme, oregano and more. Keep these tiny flavour explosions fresh all summer long with ease thanks to LECHUZA's unique irrigation system.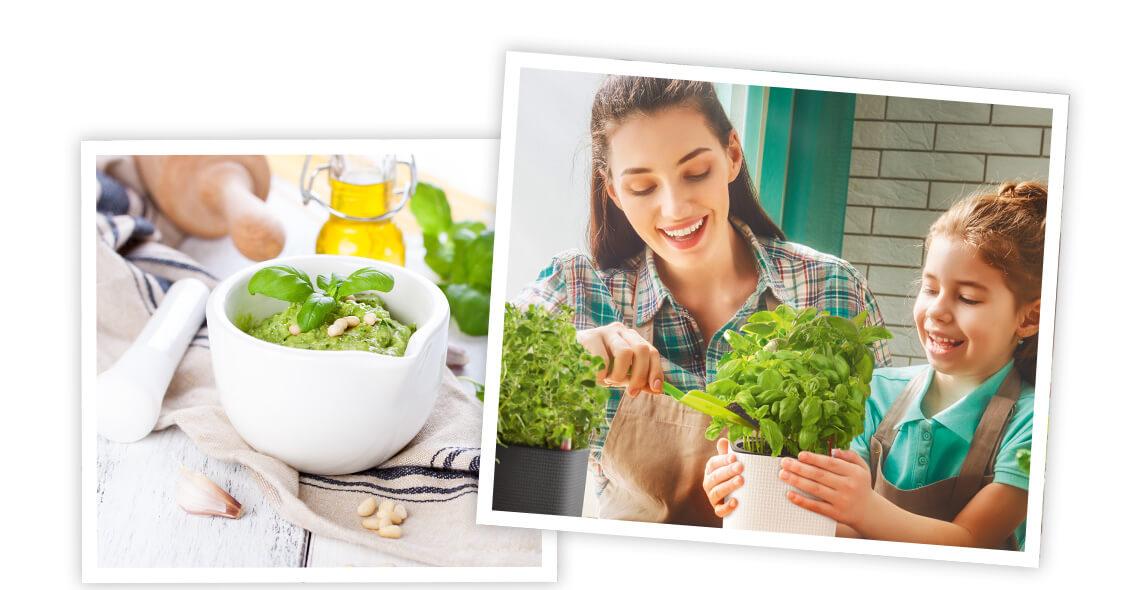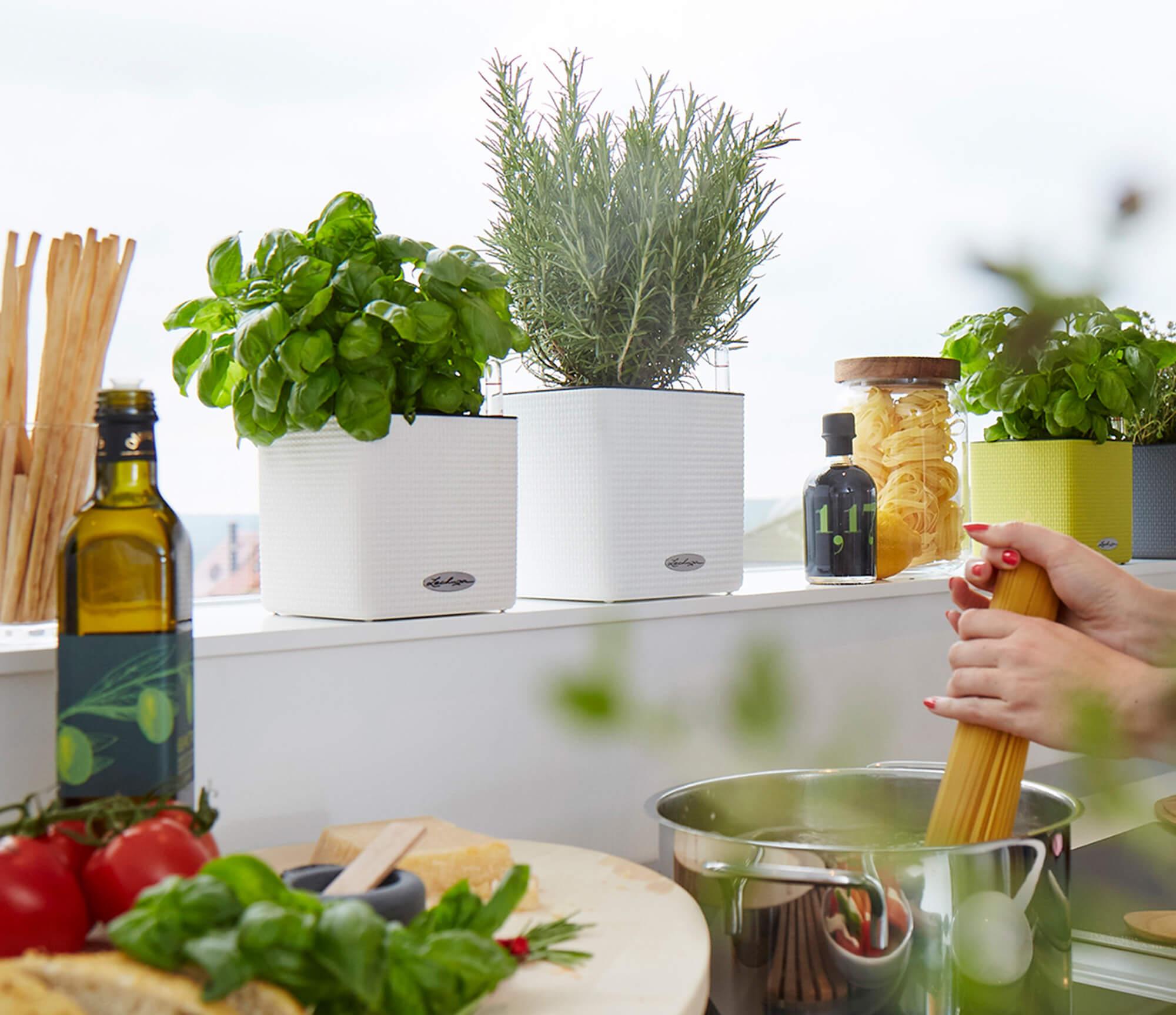 The perfect herb planters
CUBE Triple and CUBE 14
Insert wick, water, done!
The simple LECHUZA wick system
Whether YULA, CUBE Color Triple or Cube Color: The simple wick system makes planting unnecessary:
1. Buy herb plants
2. Insert wick in the bottom of the herb grow pot
3. Place in planter
4. Done.

The best way to grow fresh herbs all summer long!
Stylish herb planters for the kitchen
Practical It-Pieces by LECHUZA
Even the smallest kitchens have room for style: The YULA plant bag and the YULA planter feature a simple, round shape and modern colours for a personal touch in any kitchen. And thanks to the simple wick system, there is no need for planting, so you instantly have a wide selection of herbs.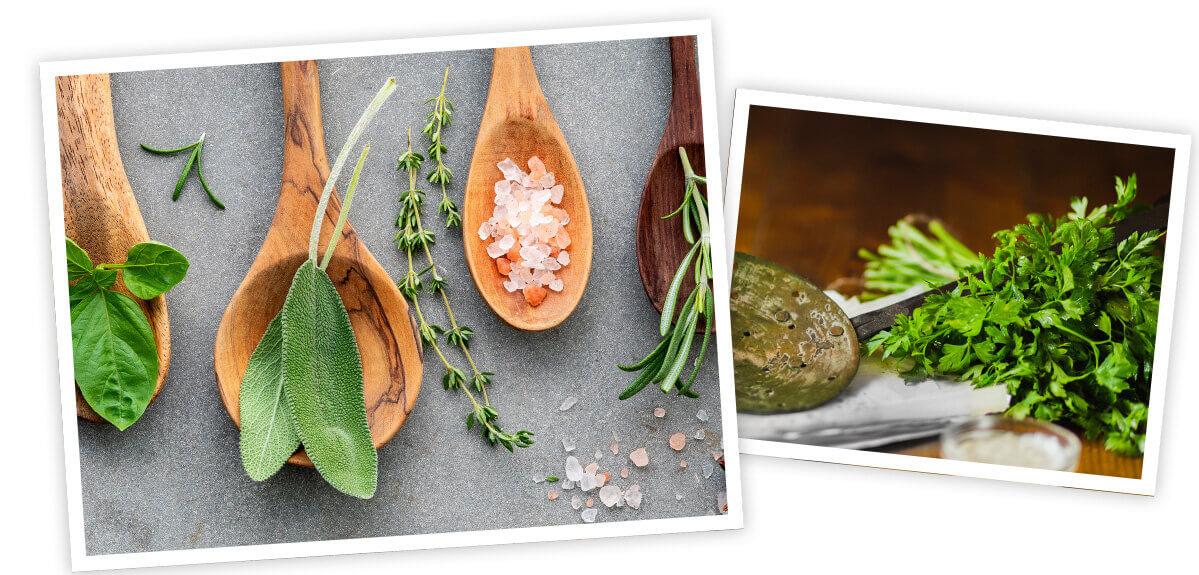 A delicious recipe idea using fresh herbs
YUMMY! Poached pears with thyme and Greek yoghurt
Klara & Ida tested the herbs from the CUBE Color 14 and created a delicious dessert with the herbs.
Here is the recipe for 5-6 people:
4-6 quality pears (best a solid variety, e.g. Abate Fetel)
2 cups apple juice
2 tbsp honey
1 pinch salt
5 stems thyme, cut into pieces
2 cups Greek yoghurt
Instructions:
Completely peel the pears and put them in the pot. Add the apple juice, honey and bring to the boil. Season with a pinch of salt. Add the chopped thyme and simmer for about 20 minutes until the pears are soft but do not fall apart. Pour the yogurt into the center of the plate, decoratively place a pear in the yogurt and drizzle the apple, honey and thyme sauce over the pear. Makes enough for 4 to 6 people.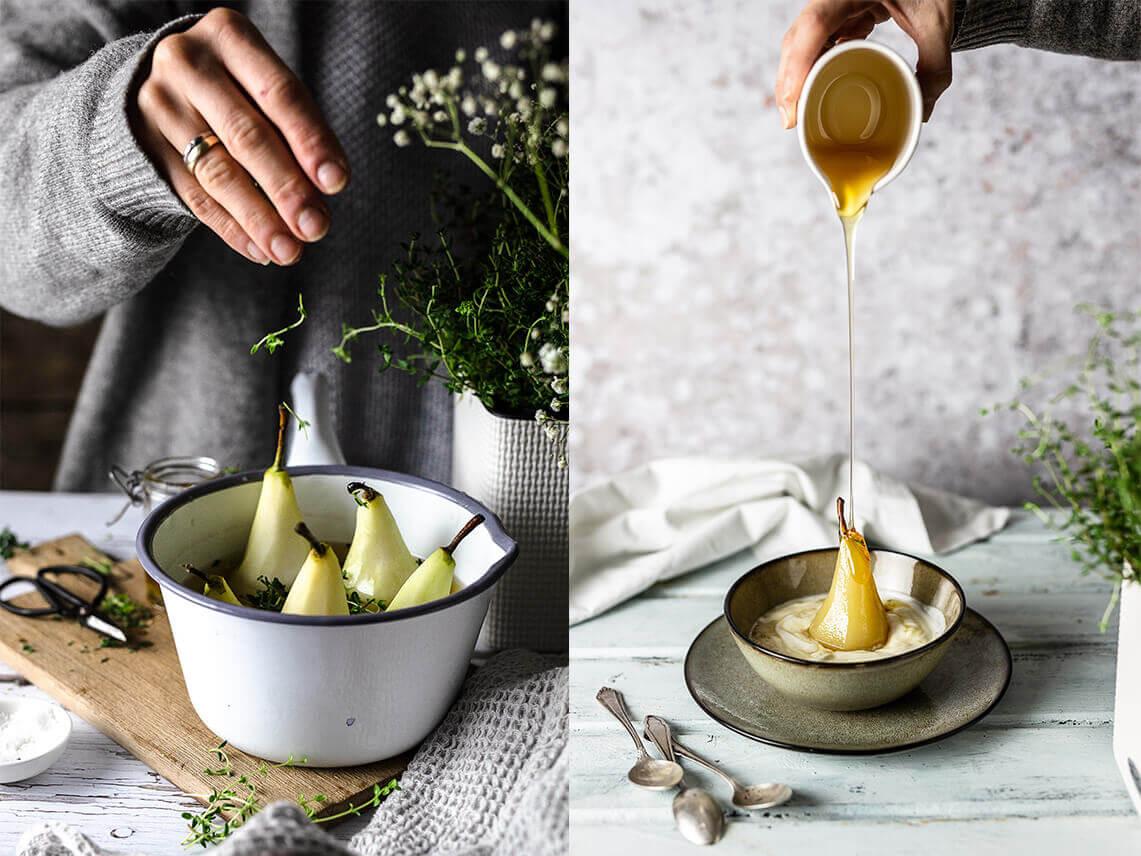 Dry or freeze herbs?
Dry highly aromatic herbs such as oregano, rosemary, peppermint or sage. The best method is to take the freshly picked herbs and place them on packing paper or crepe paper and let them dry in a warm place. Or hang herbs such as lavender from the ceiling like small bouquets. By the way, it can take up to 10 days until the herbs are bone dry - do not store them until then!
Some herbs are better suited for freezing because they lose their flavour when dried. This is true for all herbs that have a light, fleeting character or pungent flavours such as basil, parsley, chives or dill. Simply chop freshly picked herbs and store them in a resealable freezer bag in your freezer.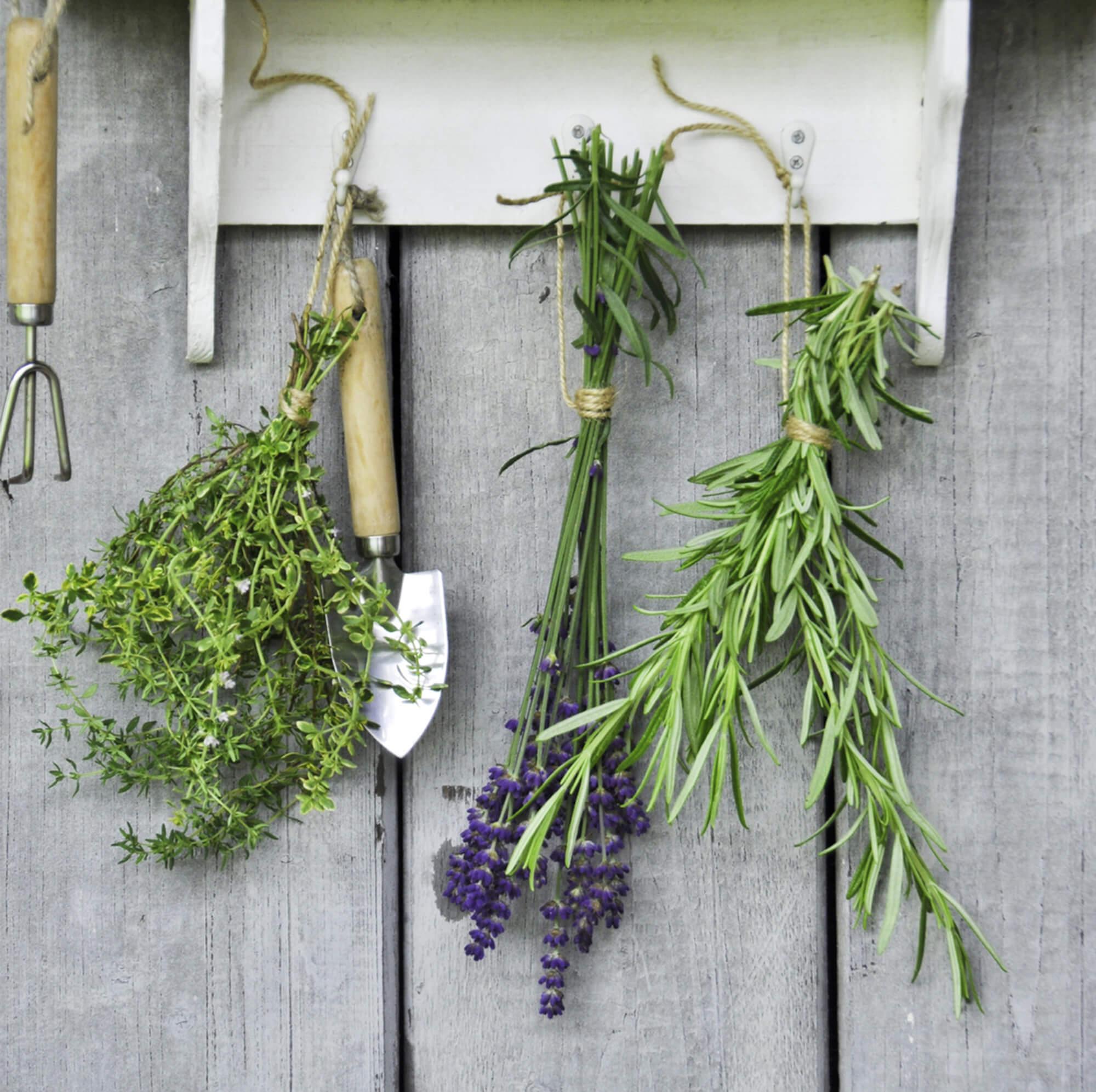 A rich herb harvest for small spaces
CASCADINO Color: Miracle space saver
Chop, chop herbs! If you want to plant a selection of herbs in one planter, then the small CASCADINO Color is the perfect all-round talent for you: It holds up to six plants. Whether upright, as a hanging basket in the kitchen or on the balcony - your herbs are always within arm's reach.
With a water reservoir of up to 2.8 litres you can focus you full attention on cooking and eating - and CASCADINO ensures your plants receive all of the water and nutrients they need for magnificent growth.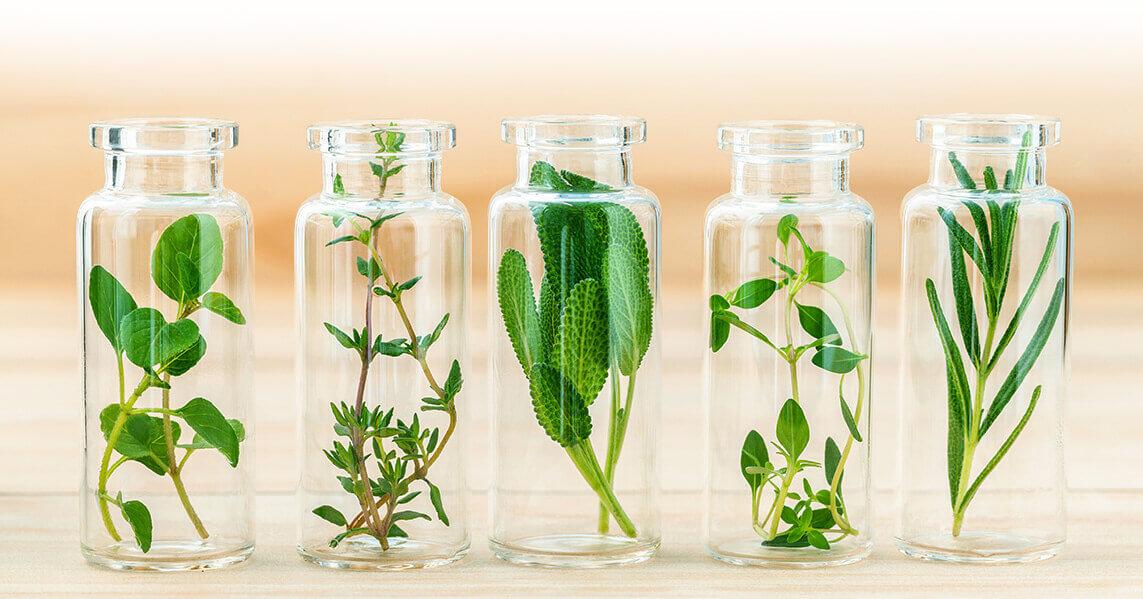 Trendy herb planters for kitchens and balconies: