YULA plant bag white/gray semi-gloss
out of stock
Total price
Please note that sales tax applies in several provinces: read "Terms and Conditions". All prices are exclusive of decoration and plant.
Shipping and Handling: Over C$ 250.00 free.
Regular Service: 7-10 Business days.
YULA plant bag white/gray semi-gloss All-in-One Set
Modern Living
Our new YULA product series is designed to complement the modern style of living. The combination of table planter, plant bag, and watering can harmonizes well and adds green to even the smallest apartments and the practical wick watering system makes plant care simple.
#ModernLiving with the stylish product series YULA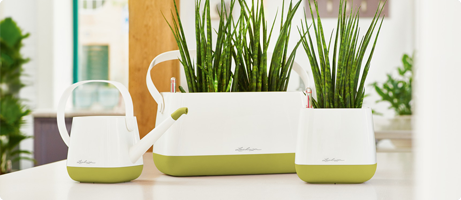 YULA plant bag + YULA planter + YULA watering can
YULA plant bag All-in-One Set includes

Planter + liner + wick + brackets
The proven LECHUZA wick system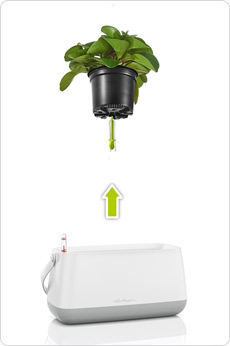 With wick irrigation system
No repotting necessary. Simply place store-bought herbs and flowering plants with grow pot into the planter
Food safe
Easy to use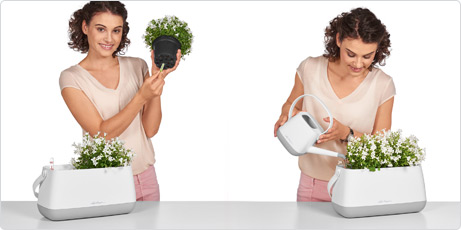 Insert wick in the grow pot. Place grow pot in YULA plant bag, water, and done.
The original LECHUZA sub-irrigation system
LECHUZA's sub-irrigation system takes care of your plants for you for up to 12 weeks, ensuring that they receive the right amount of water and nutrients they need for optimum growth.