CASCADINO Color pistachio
in stock
Total price
Please note that sales tax applies in several provinces: read "Terms and Conditions". All prices are exclusive of decoration and plant.
Shipping and Handling: Over C$ 250.00 free.
Regular Service: 7-10 Business days.
CASCADINO Color pistachio All-in-One Set
For flowers, herbs, fruits and vegetables
Whether as a standalone planter or a 2 or 3-pc tower, whether as a combination of both sizes or just a single size – CASCADINO and CASCADA Color can be adapted to meet your individual needs and are some of the most versatile planters available.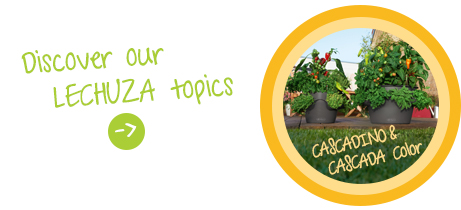 All-in-One set includes

stand-alone planter + sub-irrigation set
The original LECHUZA sub-irrigation system
LECHUZA's sub-irrigation system takes care of your plants for you for up to 12 weeks, ensuring that they receive the right amount of water and nutrients they need for optimum growth.
accessories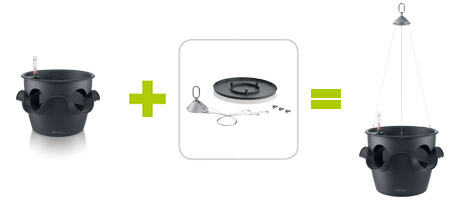 stand-alone planter + suspension = single hanging planter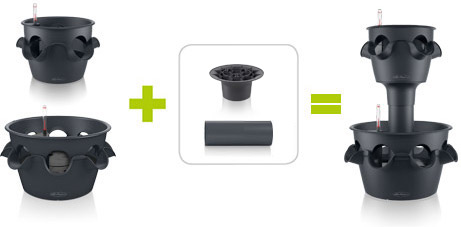 stand-alone planter CASCADA + stand-alone planter CASCADINO + expansion set for 2-pc tower = 2-pc tower CASCADA / CASCADINO